About ATS Academy
ATS Academy
Thanks to our dedicated team of trainers and training coordinators, we have distinguished ourselves as a centre of knowledge within the industrial automation industry. Although we have an extensive customer base we still pride ourselves on taking a personal approach to training and believe that it is important that both our participants and ourselves remain in continuous development through training and research, because of this our trainers are worldwide experts in industrial automation. We can offer training courses on-site, regionally or in one of our training centres enabling you to achieve officially recognised diplomas and training vouchers.

ATS Global
ATS is The Independent Solution Provider for Industrial, Process and Information Technology users world-wide. We provide products and services for all three levels of the automation pyramid; control, execution and information. ATS is an innovative, strategic knowledge partner offering the following areas of expertise:
Automation & IT
Lean & Six Sigma
Manufacturing Execution Systems
Product Lifecycle Management (PLM)
Quality Management
Supply Chain Management (SCM)
Smart Manufacturing / Industry 4.0
Since foundation in 1986, we have developed six business activities specifically designed to support the full lifecycle of automation and IT systems:
ATS Consulting
ATS Projects
ATS Support Services
ATS Partners & Products
ATS Software Development
ATS Training & Workshops
For contact details and more information please visit
www.ats-global.com
and follow us on
LinkedIn
.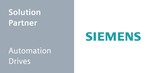 ATS is Siemens Automation Solution Partner