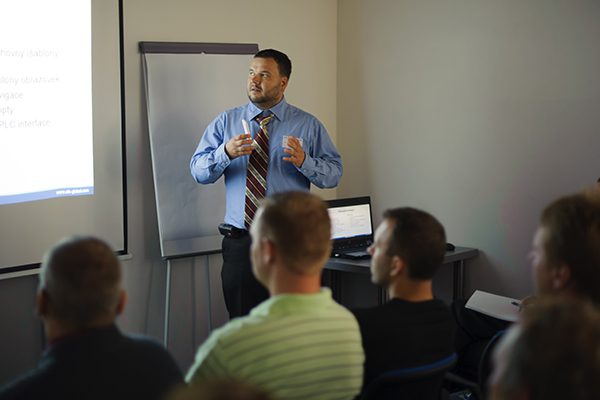 Duration
45 minutes
Time
16.00-16.45 CET (Central European Time, GMT +1)
Agenda
How to build a successful justification process for MES/MOM?
Business case examples from real implementations/projects
How to present my case to the CIO, COO, CEO, board of directors to gain approval?

The webinar can only be attended by manufacturing companies.
Weitere Informationen
Unsere offenen Schulungen werden wieder aufgenommen, sobald die Mindestanzahl von vier Teilnehmern bzw. die Maximalanzahl von acht Teilnehmern erreicht wird. Falls Sie sich für eine dieser Schulungen registrieren möchten, klicken Sie bitte auf "Registrieren/Register" für die jeweilige Veranstaltung an dem gewünschten Datum und füllen Sie das Formular aus. Sollten Sie diesbezüglich Fragen oder Anmerkungen haben, können Sie diese jederzeit an uns richten.
Sollten Sie Interesse an einer In-house Schulung haben, können Sie diese direkt unter der 0049 561 952990 anfragen.

Datum: Auf Anfrage
Ort: Germany
Preis: