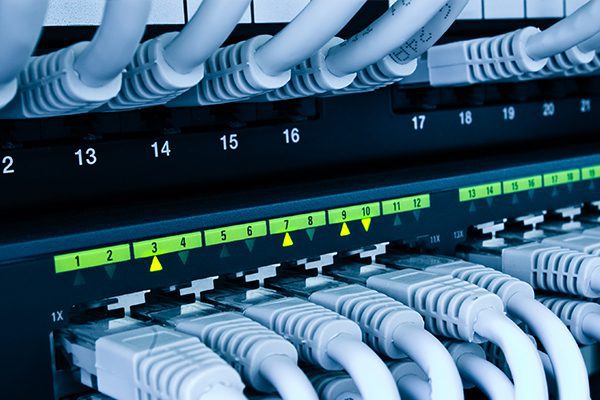 Target Group
This course is intended for maintenance personnel and programmers that need to install and / or maintain Allen Bradley Networks ControlNet / DeviceNet / Ethernet IP.
(Pre) Knowledge
To attend this course, basic programming experience is required with Allen-Bradley PLC systems, but especially with ControlLogix when the networks are used in conjunction to ControlLogix.
Global Contents
Participants will learn to work with the various Allen Bradley networks; ControlNet, DeviceNet and Ethernet IP. During the course, special attention will be given to extending networks, configuring devices and maintaining and faultfinding existing networks.

Methods
ATS courses are given by highly qualified trainers, with practical knowledge, in professional ATS training centers or On-Site. Prior to the course an intake conversation can take place to define the participant(s) and the company's requirements. Presentations (theory and examples) as well as practical exercises bring the courses to life. ATS courses are interactive, the trainer will always make sure the training contents link back to your situation.

Upon completion of the course, the student will have an understanding of the following:
ControlNet
1.Familiarising with ControlNet protocols
2.Installing ControlNet networks (hardware)
3.ControlNet network configuration with RSNetworx for ControlNet
4.Planned and unplanned data-exchange with ControlNet
5.Downloading and uploading projects
6.Network diagnostics / trouble shooting

DeviceNet
1.Familiarising with DeviceNet protocols
2.Installing DeviceNet networks (hardware)
3.DeviceNet network configuration with RSNetworx for DeviceNet
4.Downloading and uploading projects
5.Explicit-messaging
6.Network diagnostics / trouble shooting

Ethernet IP
1.Familiarising with Ethernet TCP/IP and EtherNet IP
2.Installing EtherNet IP networks (hardware)
3.Data-exchange over EtherNet IP
4.Data-exchange over measurement and control devices
5.Network diagnostics / trouble shooting
Rockwell DeviceNet/ControlNet/Ethernet IP

Course Details

Fecha: Por solicitud
Ciudad: Spain
Precio:
Actualmente no ofrecemos este curso en español, pero sí en holandés e inglés. A continuación encontrará el enlace de registro para acceder a este curso en dichos idiomas.