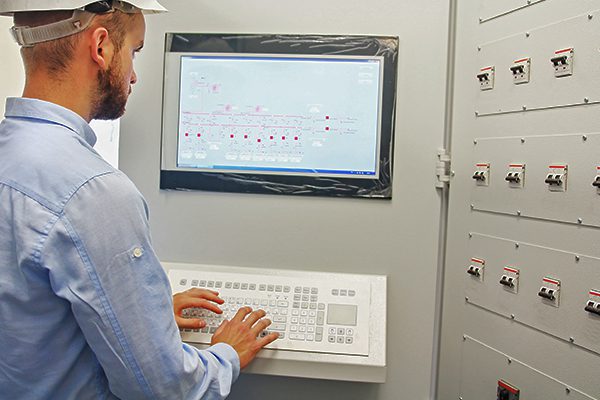 Target Group
This course is intended for programmers, project leaders, service staff and operators that need to operate or modify SIMATIC WinCC flexible operator devices (OP/MP/TP).
(Pre) Knowledge
To participate in this course, basic knowledge of Siemens SIMATIC S7 is advantageous, but not absolutely required. Participants must have basic PC knowledge and experience with the MS Windows environment.
Global Contents
This course covers the basics to configure operate and modify SIMATIC WinCC flexible systems. Both Runtime and Engineering Software will be discussed. During the course, machine-specific applications can be discussed.

Methods
ATS courses are given by highly qualified trainers, with practical knowledge, in professional ATS training centers or On-Site. Prior to the course an intake conversation can take place to define the participant(s) and the company's requirements. Presentations (theory and examples) as well as practical exercises bring the courses to life. ATS courses are interactive, the trainer will always make sure the training contents link back to your situation.

System overview SIMATIC WinCC flexible

Opening new projects

Enabling communication

Graphic screens and tools for operating and monitoring

Understanding, archiving and handling alarms and messages

Understanding, archiving and handling trends

Runtime-scripting

Data-archives and recipe handling

Runtime setup

Handling various operator- and monitoring stations
HMI – WinCC flexible Course Details

Date: Upon request
Location: United Kingdom
Registration Fee: GBP 675