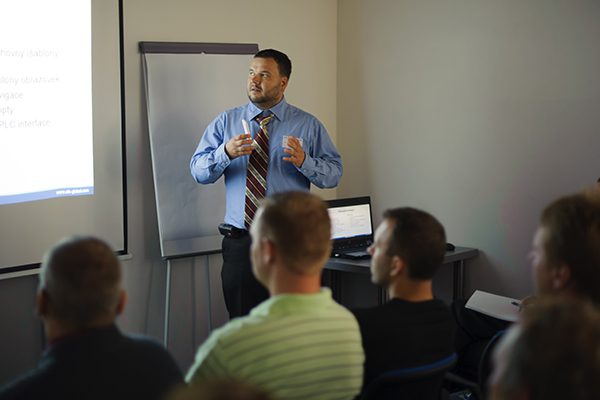 Subject
How to enable and sustain the benefits of Lean / Six sigma activities
Target Group
CEO, Managers: Operations, Production, Quality, Logistics, Maintenance
Seminar objective
In the sticky lean seminar executives will experience lean principles. They will learn about best practices in the synergy of lean principles and sustaining systems to make the lean benefits stick. The lean experience is created by an interactive simulation game supported with theoretical background information and practical examples. The synergy of lean principles and sustaining systems is demonstrated by showing an active real-time manufacturing environment.
Upon completion of the course, the student will have an understanding of the following:
Financial implications for process optimalisation

Lego simulation game (+ theory + examples in each debriefing)

Experience the following principles in 5 stages:
Stage 1: VSM, recognize Waste, 5S
Stage 2: SOP, Financial implications, overproduction, changeover reduction
Stage 3: Pull system, Kanban, visual controls
Stage 4: small lots, takt time, leveling, visual controls
Extra: reliability, variation (six sigma)

Introduction to LEAN supported by Manufacturing Intelligence, Manufacturing Execution Systems and automation tools.

Real live best practice case in production environment: Carlsberg demo
Sticky Lean Seminar for Executives
Actualmente no ofrecemos este curso en español, pero sí en holandés e inglés. A continuación encontrará el enlace de registro para acceder a este curso en dichos idiomas.