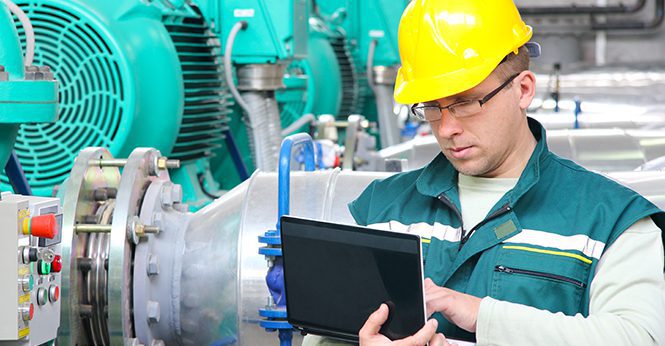 Target Group
Plant engineers, control engineers, IT specialists, production engineers, quality assurance managers, maintenance managers and control system integrators. This course is intended for professionals looking to access plant information through a centralized portal, automatically share plant data with the enterprise, and compare information from multiple plants or systems simultaneously as well as those that support enterprise information management systems.
(Pre) Knowledge
Solid experience in both the Windows operating system and Citect.
Global Contents
Upon completing this course you will be able to develop customized plant information portals that aggregate and share information between all types of plant control systems, MES/ERP application databases and users throughout your enterprise. You will be able to develop analysis and data transfer tools using standard Microsoft technologies that are easy to deploy, maintain and learn.

Methods
ATS courses are given by highly qualified trainers, with practical knowledge, in professional ATS training centres or On-Site. Prior to the course an intake conversation can take place to define the participant(s) and the company's requirements. Presentations (theory and examples) as well as practical exercises bring the courses to life. ATS courses are interactive, the trainer will always make sure the training contents link back to your situation.

Upon completion of the course, the student will have an understanding of the following:
Day One
1.Introduction to Plant2Business Server and its various components, followed by hands-on technical training including installation, 2.connecting to data sources, setting up Historian, Security, Active Project, Backup and Restore.publishing data in Excel clients, 3.Crystal Reports clients, and Plant2NET.
4.Installation
5.Connecting to HMIs, SQL Server
6.Publishing Data
7.Historian
8.Backfill Manager
9.Security
10.Backup and Restore
11.Active Project

Day two
1.Day 2 involves becoming familiar with the Plant2Business clients. This session will look at the three clients as they are used "out of the box". Each client is then customised to suit individual site needs.
2.Excel client
3.Statistical Analysis using Excel
4.Crystal Reports client
5.Crystal Reports Design
6.Plant2NET client
7.HTML Design
8.Creating a customised Plant2Net site

Day three
1.Hands-on technical training including setting up SQL tables and transferring data between the HMI and SQL Server, ActiveX Scripting, publishing spreadsheets and reports within Plant2NET and development of a Recipe Management System. Also includes architecture design and performance considerations, including separating various Plant2Business components on different computers.
2.Introduction to MS SQL Server Enterprise Manager or MS Access
3.Manager or MS Access
4.Connecting to MSDE/SQL databases
5.Formatting SQL tables for data transfer
6.Events
7.Tasks
8.ActiveX scripting within Plant2Business Server
9.Publishing Data in Plant2Net
10.Recipe Management System
MES – Plant2Business Course Details
MES – Plant2Business Course Details