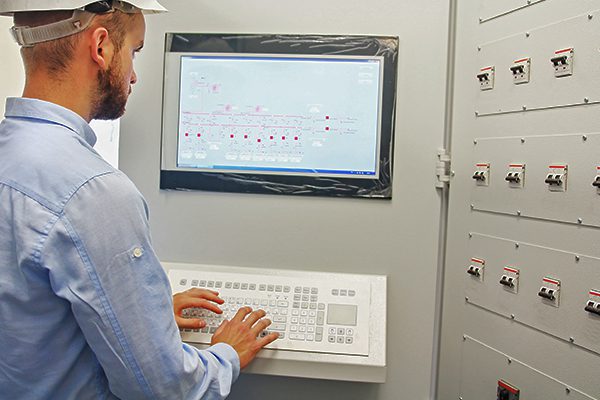 Target Group
This course is designed for people who would like to develop projects using InTouch and design and configure HMI projects in an MS-Windows environment.
(Pre) Knowledge
To follow this course experience with industrial control applications, including knowledge of PLC functions is required, as well as knowledge of the MS-Windows environment for the use of Icons, Menu's, Dialog Boxes, and On-Line Help.
Global Contents
The main objective of the course is to develop configuration skills for all of the fundamental elements of InTouch. At the end of the course participants should be able to complete an InTouch project including establishing and monitoring applications and animations to be used in an industrial environment and being able to solve incoming problems. There is also an InTouch training available for Windows NT with adapted contents.
Methods
ATS courses are given by highly qualified trainers, with practical knowledge, in professional ATS training centres or On-Site. Prior to the course an intake conversation can take place to define the participant(s) and the company's requirements. Presentations (theory and examples) as well as practical exercises bring the courses to life. ATS courses are interactive, the trainer will always make sure the training contents link back to your situation.

Windows Overview

Introduction to Wonderware's InTouch

Introduction to WindowMaker

Tagname Dictionary (Database)

Animation Links

WindowViewer Menus

Logic Scripts

Bit Manipulation

Security

Indirect Addressing

Complex Object-Alarms

Complex Object-Trends

Bullet Proof Applications

Dynamic Data Exchange
SCADA – InTouch Course Details

Date: Upon request
Location: United Kingdom
Registration Fee: GBP 1240