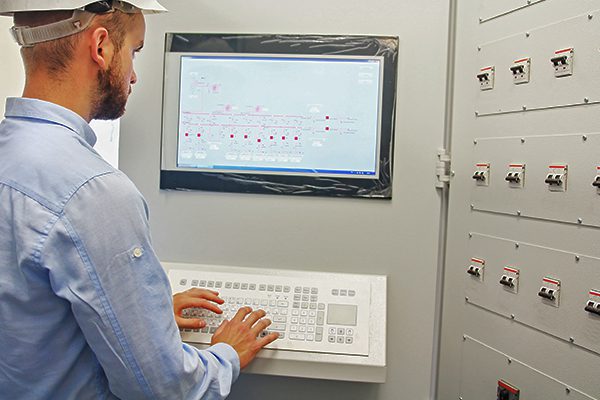 Target Group
This course is designed for beginners who would like to strengthen their knowledge on SIMATIC WinCC and develop HMI applications with help of this package.
(Pre) Knowledge
To join this course, knowledge of C programming language is advantageous as well as knowledge in application development of similar HMI systems and/or Siemens SIMATIC S7 PLC's. A good knowledge of Windows and the PC environment is required.
Global Contents
During this course, an overview of the functionality of the Siemens SIMATIC WinCC package will be given. The way to structure, program, maintain and install a WinCC application will also be explained.

Methods
ATS courses are given by highly qualified trainers, with practical knowledge, in professional ATS training centres or On-Site. Prior to the course an intake conversation can take place to define the participant(s) and the company's requirements. Presentations (theory and examples) as well as practical exercises bring the courses to life. ATS courses are interactive, the trainer will always make sure the training contents link back to your situation.

System overview

WinCC Project build-up, PLC connection, variable simulation

Graphic images

Message presentation and archiving

Curve presentations, measurement logging

User archives

Report on printer

Background processing (Global Scripts)

Application of Windows standard interfaces (e.g. DDE)

User loyalty (API) (discussion)

WinCC options (Basic Process Control) (discussion
SCADA – WinCC Course Details

Date: Upon request
Location: United Kingdom
Registration Fee: GBP 1240