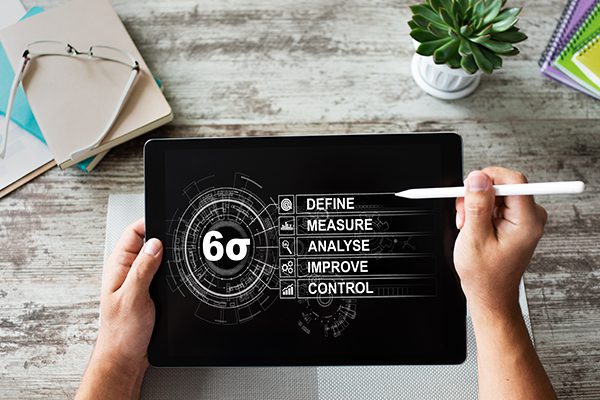 Target Group
Those who might benefit from attending this workshop include:
Engineers, managers, supervisors, maintenance support, manufacturing personnel and change agents.
Organizations at any level of a lean journey, either in the beginning stages or in more intermediate phases.
(Pre) Knowledge
This workshop assumes you are familiar with basic lean terms or delegates have attended the Lean / Sigma introduction course
Global Contents
The key targets of 5S are workplace morale and efficiency. The assertion of 5S is that by assigning everything a location, time is not wasted by looking for things. Additionally, it is quickly obvious when something is missing from its designated location. 5S advocates believe that the benefits of this methodology come from deciding what should be kept, where it should be kept, and how it should be stored. This decision making process should lead to a dialog which can build a clear understanding between employees of how work should be done. It also instills ownership of the process in each employee. As a result, it is often executed in tandem with standard work which standardizes the processes in which the items organized in 5S are used.
Methods
ATS courses are given by highly qualified trainers, with practical knowledge, in professional ATS training centres or On-Site. Prior to the course an intake conversation can take place to define the participant(s) and the company's requirements. Presentations (theory and examples) as well as practical exercises bring the courses to life. ATS courses are interactive; the trainer will always make sure the training contents link back to your situation.
First Lean Steps


The 5 S's –Workplace organisation

Process Mapping


Performance Monitoring

Visual Tools and Control

Control Boards


Reducing Inventory and waste management


Continuous improvement
Lean Manufacturing – 5S


 Course Details

Fecha: Upon request
Ciudad: Spain 
Precio:
Actualmente no ofrecemos este curso en español, pero sí en holandés e inglés. A continuación encontrará el enlace de registro para acceder a este curso en dichos idiomas.