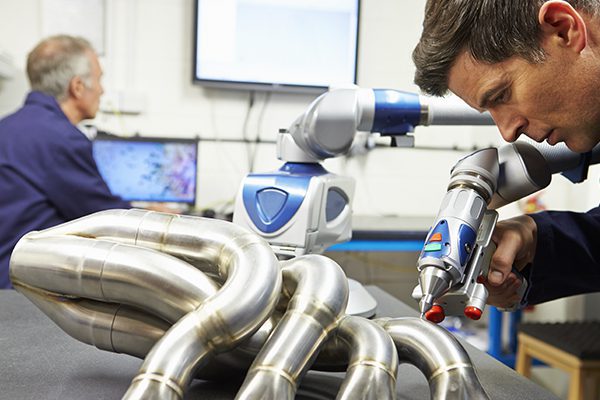 Target Group
This course is designed for technical personnel who will be required to install, setup and maintain the ATS Inspect system.
(Pre) Knowledge
To join this course pre-knowledge on PC's and Windows is required.
Global Contents
This course is designed to give the participants a working knowledge of all of the main aspects of ATS Inspect. By the end of the course participants will be able to:
Install ATS Inspect
Setup a new Inspect database
Create and manage users
Design and configure the information required to record data such as plants, products, defects and checklist questions
Design and create the user interfaces
Enter attribute data in Data Collect
Enter variable data in Variable Data Collect
Generate reports
Create event notifications
Troubleshoot and resolve issues independently
Methods
ATS courses are given by highly qualified trainers, with practical knowledge, in professional ATS training centres or On-Site. Prior to the course an intake conversation can take place to define the participant(s) and the company's requirements. Presentations (theory and examples) as well as practical exercises bring the courses to life. ATS courses are interactive, the trainer will always make sure the training contents link back to your situation.
WHAT IS INSPECT?

OVERVIEW OF APPLICATIONS

SECURITY MANAGER
1.Starting Security Manager
2.Manage Users, Security Groups and Rights
3.Manage Table Auditing

COCKPIT AND ADMIN
1.Planning Your Setup
2.Common Concepts and Tasks
3.Cockpit Functionality
4.Admin Functionality
5.Starting Applications
6.Plant Configuration
7.Product Configuration
8.Defect Configuration
9.Checklist Configuration
10.Inspection Configuration
11.Station Configuration
12.Audit Configuration
13.Report Configuration
14.Variable Data Configuration
15.Server Configuration
16.Vocabulary and Languages
17.Program Settings
18.Advanced Functionality

LAYOUT MANAGER
1.Starting Layout Manager
2.Creating a Layout
3.Transferring Layouts
4.Adding Controls
5.Saving Layouts in a Template
6.Assigning Templates to a Station
7.Setting Up for Image Acquisition
8.User Defined Controls
9.Screen Types

DATA COLLECT
1.Starting Data Collect
2.Data Collect Interface
3.Entering Defects
4.Repairing Defects
5.Completing Checklists

FORM COMPOSER
1.Starting Form Composer
2.Form Composer Interface
3.Creating a Form
4.Modifying Form Defaults
5.Adding Controls
6.Arranging Controls
7.Creating Custom Events
8.Opening a Form
9.Saving a Form
10.Assigning Forms to a Template
11.Assigning Templates to a Station
12.Exporting and Importing Forms
13.Form Types

VARIABLE DATA COLLECT
1.Starting VDC
2.Selecting a Setup
3.Entering Variable Data
4.Supplying Violation Details
5.Viewing Charts
6.Viewing and Modifying Data
7.Chart Descriptions
8.Description of Limits
9.Nelson Rules

REPORTING
1.Generating a Report
2.Starting Reporting
3.Reporting Interface
4.Using Report Criteria
5.Using Charts
6.Using Tables
7.Chart and Table Relationship
8.Custom Report Setup
9.Saving and Printing Reports
10.Report Types
11.Administrative Tasks

EVENT SERVICE
1.Starting Event Service
2.Event Types
3.Creating Outputs
4.Creating Recipients
5.Creating Recipient Groups
6.Managing Scripts
7.Creating Triggers
8.Creating Events
9.Creating Trigger-Script Relationships
10.Reports

TECHNICAL GUIDE
1.System Requirements
2.Registry Settings
3.Modify Connected Databases or Stations
4.Services
5.Stored Procedures
6.Numbering, Currency and Date Style
7.Locking a Unit
8.Known Issues
9.Troubleshooting
ATS Inspect Administration: Plazas abiertas