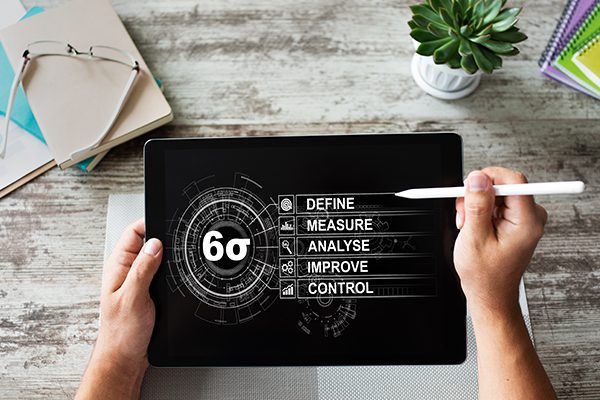 Target Group
Those who might benefit from attending this workshop include:
Engineers, managers, supervisors, maintenance support, manufacturing personnel and change agents.
Organizations at any level of a lean journey, either in the beginning stages or in more intermediate phases.
(Pre) Knowledge
This workshop assumes you are familiar with basic lean terms or delegates have attended the Lean / Sigma introduction course.
Global Contents
Failure Mode and Effects Analysis (FMEA) is a risk assessment technique for systematically identifying potential failures in a system or a process. It is widely used in the manufacturing industries in various phases of the product life cycle. Failure modes mean the ways, or modes, in which something might fail. Failures are any errors or defects, especially ones that affect the customer, and can be potential or actual. Effects analysis refers to studying the consequences of those failures. In FMEA, Failures are prioritized according to how serious their consequences are, how frequently they occur and how easily they can be detected. The purpose of the FMEA is to take actions to eliminate or reduce failures, starting with the highest-priority ones.
Training Methods
ATS courses are given by highly qualified trainers, with practical knowledge, in professional ATS training centres or On-Site. Prior to the course an intake conversation can take place to define the participant(s) and the company's requirements. Presentations (theory and examples) as well as practical exercises bring the courses to life. ATS courses are interactive; the trainer will always make sure the training contents link back to your situation.
Specific Contents
FMEA – Failure modes effects and analysis
Available techniques

The mechanics

System FMEA

Design FMEA

Process FMEA

Ranks and Actions

Equipments FMEA
Failure Mode and Effects Analysis (FMEA) Course Details


Datum: Auf Anfrage
Ort: Germany
Preis: EUR 2040 

Datum: Planning op aanvraag, 4 dagen
Ort: Belgium
Preis: EUR 2040