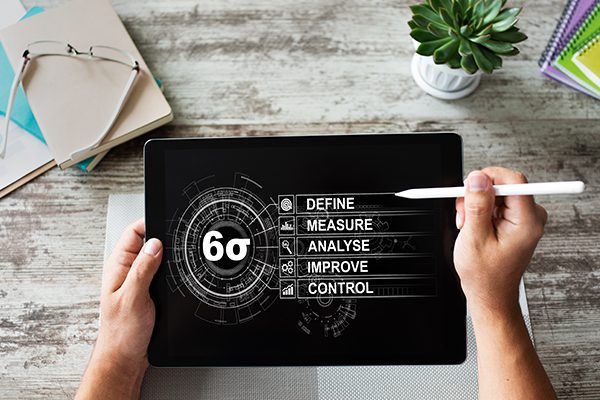 Target Group
Those who might benefit from attending this workshop include:
Engineers, managers, supervisors, maintenance support, manufacturing personnel and change agents.
Organizations at any level of a lean journey, either in the beginning stages or in more intermediate phases.
(Pre) Knowledge
This workshop assumes you are familiar with basic lean terms or delegates have attended the Lean / Sigma introduction course
Global Contents
Overall Equipment Effectiveness (OEE) is a measure comparing how well manufacturing equipment is performing compared to the ideal plant. The resulting measurement is expressed as the ratio of the actual output of the equipment divided by the maximum possible output of the equipment under ideal conditions. OEE is calculated by multiplying three independently measured values: Availability, Performance Rate, and Quality Rate. In other words, OEE takes an holistic view of all losses that impact on equipment performance: not being available when needed; not running at the ideal rate and not producing first pass A1 quality output..
Methods
ATS courses are given by highly qualified trainers, with practical knowledge, in professional ATS training centres or On-Site. Prior to the course an intake conversation can take place to define the participant(s) and the company's requirements. Presentations (theory and examples) as well as practical exercises bring the courses to life. ATS courses are interactive; the trainer will always make sure the training contents link back to your situation.
Increased Availability

Effectively Managing Planned downtime


Set up time

Decreasing Unplanned recorded downtime or breakdowns


Improving Performance Rate

Reducing Rejects and rework

Decreasing start up losses
Lean Manufacturing – Overall Equipment Effectiveness (OEE)


 Course Details

Datum: Auf Anfrage
Ort: Germany
Preis: EUR 510 

Datum: Planning op aanvraag, 1 dag
Ort: Belgium
Preis: EUR 510