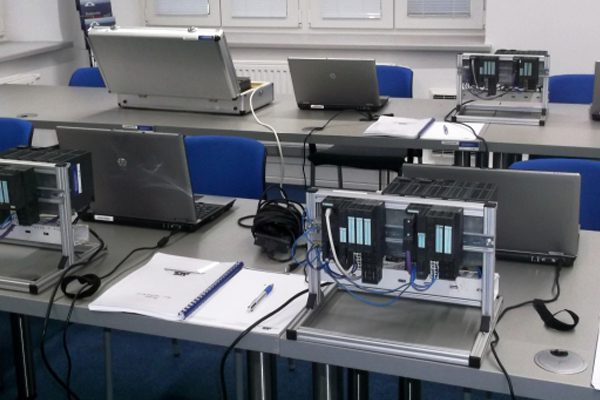 Target Group
This course is intended for Allen-Bradley ControlLogix users that need to gain a deeper understanding of the features within the ControlLogix software and learn the advanced features of the ControlLogix PLC.
(Pre) Knowledge
Prior to attending the ControlLogix Advanced course, students must attend the ControlLogix or ControlLogix Maintenance course or demonstrate equivalent knowledge.
Global Contents
Participants will gain an advanced level of knowledge and be able to rec-ognize, analyse and optimize complex RSLogix 5000 PLC programs. Participants will be able to program advanced functionalities independently.

Methods
ATS courses are given by highly qualified trainers, with practical knowledge, in professional ATS training centres or On-Site. Prior to the course an intake conversation can take place to define the participant(s) and the company's requirements. Presentations (theory and examples) as well as practical exercises bring the courses to life. ATS courses are interactive; the trainer will always make sure the training contents link back to your situation.

Programming using RSLogix 5000 programming software

Interpreting Process Control Technology in RSLogix 5000

Digital and analogue inputs and outputs

Communicating with remote I/O-Modules

Accessing Processor Status information

Using Sequencer instructions

Programming using FBD (Function Block Diagram)

Programming using SFC (Sequential Function Chart)

Programming using ST (Structured Text)

Optimizing RSLogix 5000 Programs

Connecting to OPC- and DDE- Servers
PLC – Allen-Bradley ControlLogix Programmers Course Details

Date: Upon request
Location: United Kingdom
Registration Fee: GBP 550

Date: Upon request, 4 days On-site
Location: United States
Registration Fee: GBP 550