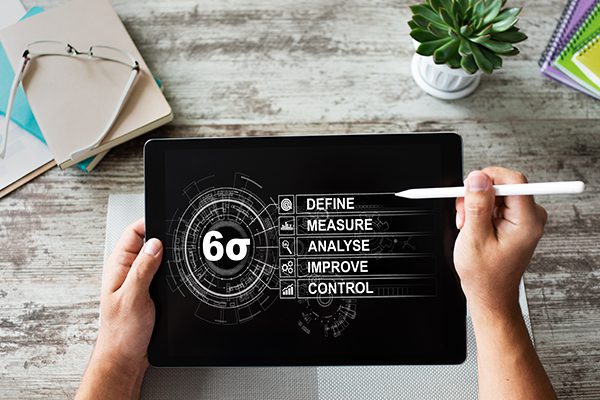 Target Group
All employees that are directly or indirectly involved in workplace improvement programmes across operations, quality or office support functions.
Training Objective
When you complete this course, you will be able to apply the principles and key tools of the Lean Six Sigma process to projects in your area of responsibility in a team setting.
Overall Contents
You will be introduced to the Lean Six Sigma process and how it can be applied in Operations, Quality and all Office Support functions. You will also gain an understanding of the importance of data collection as well as how to use key tools related to the Lean Six Sigma process. The principles you learn will enable you to guide your workplace towards Continuous Improvement processes.
Day 1 – Project Application

Intro to Six Sigma & Deployment Methodology
Introduction to Lean
Sigma vs. Sigma Level
Project Identification & Selection Process
Business Case
Problem Statements
Objective Statements
Primary Metrics
Secondary Metrics (Do No Harm)

Day 2 – Project Application

Data Collection (ATS)
COPQ (Cost of Poor Quality)
VSM (Value Stream Mapping)
SIPOC
Cause and Effect

Day 3 – Project Application

pFMEA
MSA Attribute Data (Measure System Analysis)
Capability Studies Variable Data
Capability Studies Attribute Data
Poka Yoke
Lean Six Sigma – Yellow Belt (Remote 3-Day Course)

 

Date: 10th-12th Nov
Location: Online
Registration Fee: $995 per person