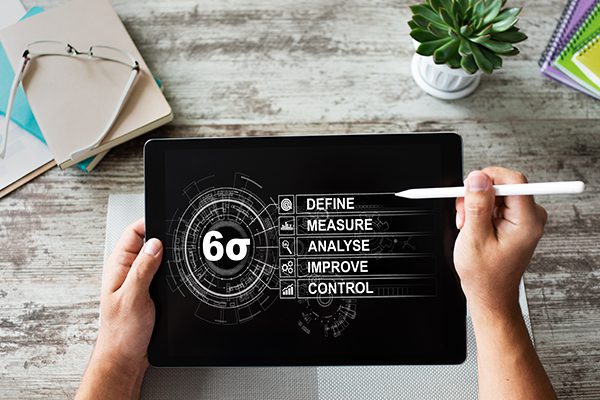 Target Group
Managers, project managers and other executives from companies and organisations who are either actively engaged in Lean Six Sigma or planning to begin implementing Lean Six Sigma in the workplace.
Objective

On completion of this training, you will be able to demonstrate how Lean Six Sigma contributes to business objectives. You will also be able to properly select projects, and identify and assess project progress. Finally, you will understand the success factors involved in Lean Six Sigma introduction.
World Class Performance (Lean, Six Sigma, DfSS, TPM and TOC)


Implementing Lean Scan & Lean Roadmap


DMAIC Roadmap (sample project)


Project selection (select, prioritise and define)


Lean Six Sigma organisation (roles and responsibilities)


Lean principles (Value, Value Stream, Flow, Pull, Continuous Improvement)


Lean tools (5S, JIT, One Piece Flow, VSM, …)


Establishing Kaizen organisation / Continuous improvements teams


Hoshin planning / Policy Deployment


CAP – Change Acceleration Process / Deployment Success Factors


Asking the right questions during Lean Six Sigma Tollgate Reviews

Lean Six Sigma – Champions: Plazas abiertas

Fecha: Por solicitud
Ciudad: Spain
Precio:
Actualmente no ofrecemos este curso en español, pero sí en holandés e inglés. A continuación encontrará el enlace de registro para acceder a este curso en dichos idiomas.