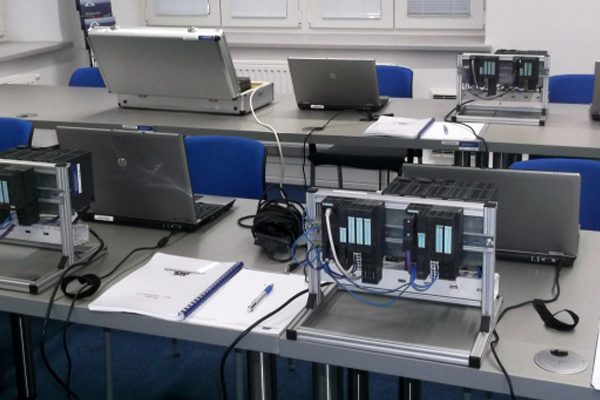 Target Group
This training is intended for beginning PCS7 engineers, who should be able to implement a PSC7 application based on an existing system design
(Pre) Knowledge
To take part in this course, participants need to have experience with industrial control systems and with development of PLC and SCADA applications. In addition, students should have good basic skills with the MS Windows environment.
Global Contents
The PCS7 training is based on its components and technologies. Students will learn to identify these components, its limitations and the possibilities to combine them into a working application that answers to the desired system functionality and quality requirements. You will actually learn how to create objects yourself!

Methods
Our objective is to teach students various skills, working through a similar cycle with every individual area of competence. The training will focus on system orientation prior to the actual components, competence training and most occurring issues. The students' PCS7 skills will be taught by performing exercises and will be assessed by the trainer.

System overview and architecture. (operate, communicate & engineering

Identification of components and interfaces, mapping out limitations and parameters. The course covers both the field-interface as HMI-interface.

Configuration of the essential components: Automation station (AS), Operating station (OS) and Engineering station (ES) and networking Ethernet and Profibus (PA).

Component Standardisation and how to use the Master library.

Using CFC and SFC as an automation solution.

Performing diagnostics of a PCS7 application by using the available tools to their full extent.

How to perform a multi-project during implementation (distributed engineering) and how to make important strategic decisions during implementation.
DCS – Siemens PCS7 Maintenance Training Details

Date: Upon request
Location: United States