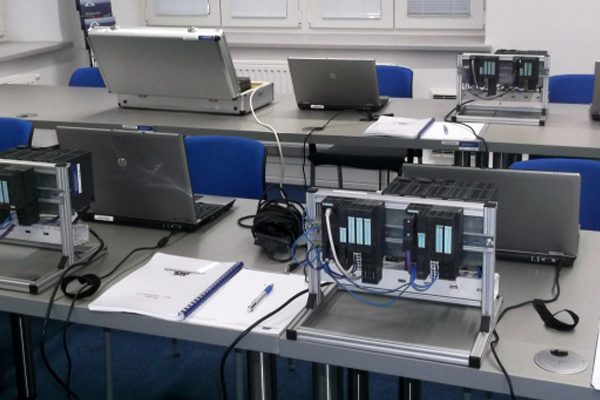 Target Group
This course is designed for new Siemens S5 users who wish to build up a profound knowledge.
(Pre) Knowledge
Participants in this course should have basic knowledge of programming and experience with a similar PLC-type is helpful. Knowledge in the field of S5 maintenance is also advantageous.
Global Contents
During this course an overview will be given of the functional capabilities of the Siemens S5 PLC family and how these PLC's can be programmed, documented and maintained using the STEP 5 or ATS-S5 programming package.

Methods
ATS courses are given by highly qualified trainers, with practical knowledge, in professional ATS training centres or On-Site. Prior to the course an intake conversation can take place to define the participant(s) and the company's requirements. Presentations (theory and examples) as well as practical exercises bring the courses to life. ATS courses are interactive, the trainer will always make sure the training contents link back to your situation.

The following topics are related to the S5 system

Hardware Structure and Configuration
I/O Structures and Modules
Communication capabilities
Memory organisation
Addressing
Instruction Set
Organisation, Program, Function, Steps, and Data building
Programming methods

The following topics are related to the programming package (STEP 5 or ATS-S5)

MS-DOS functions
Installing the software
The structure of the menu
To write and to adapt programs in STL, CSF, LAD
To compile and to debug
Symbolic addressing
Report functions including cross-referencing, program structure etc.
Printer functions
The (E)EPROM module
PLC – Siemens S5 Training Details

Date: Upon request
Location: United States