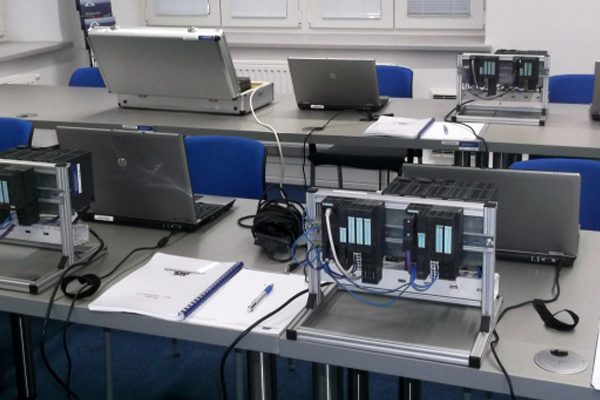 Target Group
This Siemens S7 course for advanced programmers is designed for programmers, commissioning personnel and service and maintenance staff that need to extend their knowledge on basic S7 programming.
(Pre) Knowledge
To join this course, the ATS S7 programming course or similar knowledge with S7 programming is required.
Global Contents
During this course participants will learn how to individually recognise and analyse complex processes in S7 programs, how to make modifications (if required) to programs, as well as how to program extended functionalities individually.

Methods
ATS courses are given by highly qualified trainers, with practical knowledge, in professional ATS training centres or On-Site. Prior to the course an intake conversation can take place to define the participant(s) and the company's requirements. Presentations (theory and examples) as well as practical exercises bring the courses to life. ATS courses are interactive, the trainer will always make sure the training contents link back to your situation.

Analyse/evaluate of status words

Jump instructions

Accumulator functions

Extended mathematical functions

Indirect Addressing

Complex Data-Types

Fault diagnostics

Extended S7 Basic communication
PLC – Siemens S7 for Advanced Programmers Training Details

Date: Upon request
Location: United States